Evitec Life is a policy administration system developed for life and pension insurance companies, supporting both long-term savings and risk life insurances.
In Evitec Life 5.2 beta the most significant development step has been to bring risk life insurance alongside savings products. In Evitec Life, you can now manage risk life insurance agreements, individual policies, joint policies, and large group structures, as well as risk life claims.
Evitec Life offers, as an example, support in policy management for temporary disability, permanent disability to work, permanent disability and critical illness covers. In policy management for groups, special attention has been paid to the ease of maintaining the group's information and group invoicing requirements.
In claims management for risk life insurances, Evitec Life can among others handle compensations related to the above-mentioned covers and pay both lump sum and daily benefits. The claims handler's work is greatly expedited and simplified when policies and claims are handled in the same system. The policy information needed in claims management is available and automatically included as part of the claim handling process.
In the new version, digital REST services have been expanded to support, among other things, the sales process, new policy creation and changes made to policy information in self-service channels.
With this version, several general functions have been introduced or updated. Evitec Life supports the future change of the punctuation mark in the Finnish personal identification number, identification of the beneficiary required by the AML directive before compensation is paid out, and notifications to the Finnish tax authority Incomes Register. Additionally, new security improvements have been included to bolster secure operations. To make managing insurance products easier, the PLP Insurance Product Editor tool for defining insurance products has been added to the toolkit.
Interested in hearing more? Please contact sales@evitec.com
Profit Software is a leading provider of system solutions and consulting services to the Nordic financial service industry. It also offers analytics and information management services across multiple industries. The company is now starting a major rebranding project and will change its name to Evitec in all countries and markets of operation. The name will be taken into use at the end of 2022.
– We have for a while considered changing the company name. Evitec suits our business excellently and the name change gives us a great opportunity to re-brand ourselves. Although the name and brand are changing, high customer satisfaction will remain at the core of our operations, says Profit Software's CEO Ilkka Starck.
In 2022 the company celebrates its 30th anniversary. While at first established as a software company, the offerings today are a combination of products, point solutions, consulting services as well as business intelligence services.
Growth is sought organically and through acquisitions across the Nordics
Profit Software has grown from a company of 10 employees to more than 350 employees in three countries. Its customers include some of the largest financial companies and institutions in Finland and Sweden. During the past five years the company has made three acquisitions.
– We're pursuing to be the go-to vendor whenever there is a need for deep knowledge and understanding of the digital transformation within the financial sector. I'm confident that the new name and brand will support us in this, ends Starck.
Erik Berggren, from majority owner Volpi Capital, comments: The rebranding of the Profit Software group into Evitec underlines the company's great commitment to serve financial and other long-term customers across borders. This new identity will cement the company's position as a leading Nordic fintech champion, further to the first add-on acquisition completed in Sweden which we could announce in May 2022. We at Volpi are thrilled to support management in executing their ambitious growth plan.
For further information, please contact:
Profit Software, CEO Ilkka Starck, Tel. +358 9 681 731
Profit Software (to be known as Evitec) provides system solutions and consulting services to the financial industry. It also offers analytics and information management services across multiple industries. Founded in 1992, Profit Software has offices in Espoo, Tampere, Pori, Lahti, Lappeenranta, Tallinn and Stockholm. The number of employees is over 350.
Tänä poikkeuksellisena vuonna eteemme on tullut hyviä sattumuksia. Yksi niistä on Kasvua (työ)hyvinvointitaloudesta -webinaari, johon saimme puhujakutsun aiemmin syksyllä. Teemana puheenvuorossamme oli, miten olemme yrityksenä selvinneet vallitsevasta tilanteesta, erityisesti HR- ja viestintänäkökulmasta tarkasteltuna.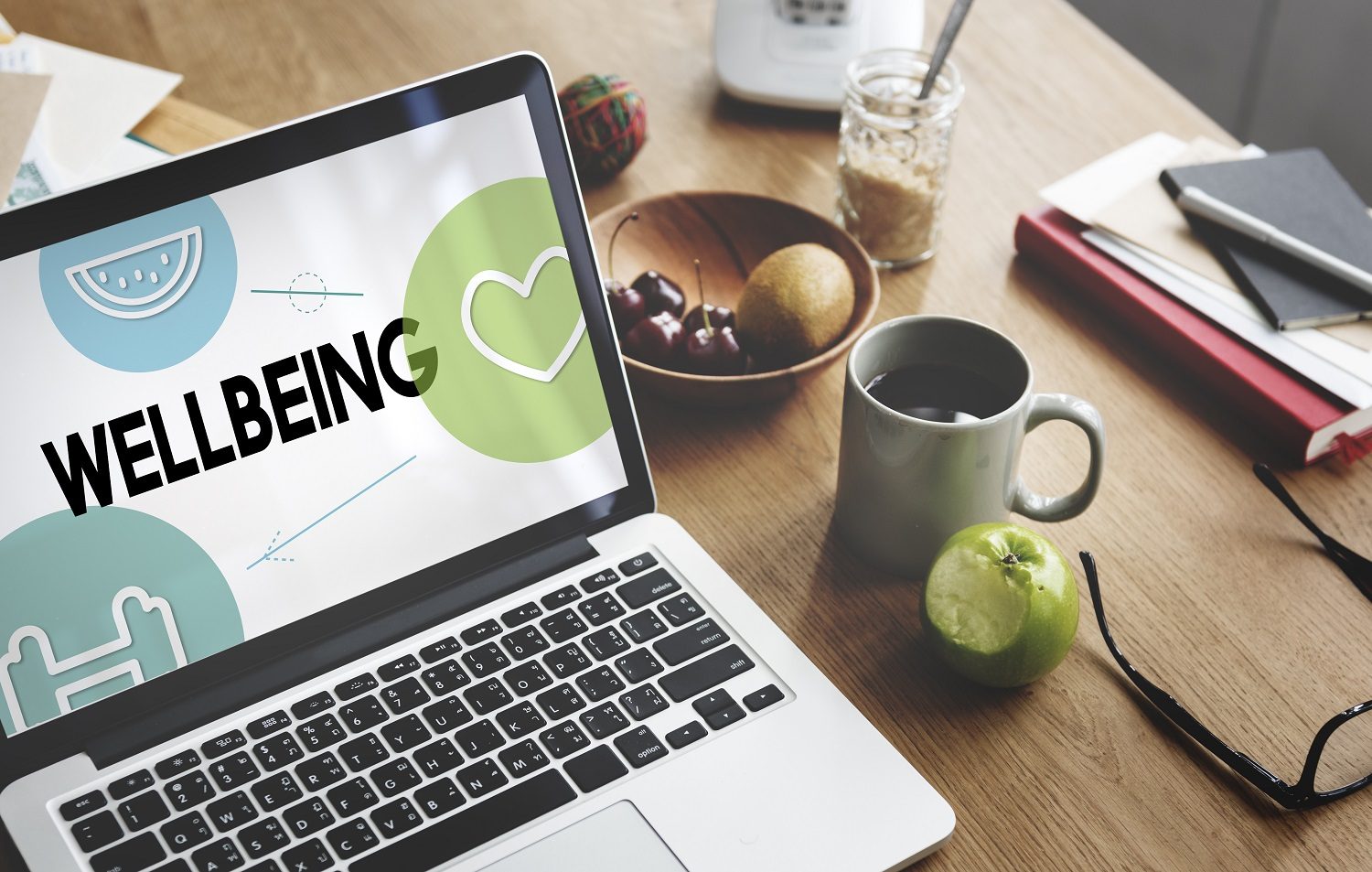 Tuntemattomassa tilanteessa on vaikeaa tietää, onko suunta oikea. Mikä on riittävä määrä viestintää, kuinka usein kysyn mitä kollegalle kuuluu tai pitäisikö järjestää työajan ulkopuolisia virtuaalitapahtumia? Kaikki kysymyksiä, jotka ovat olleet mielessämme tämän vuoden aikana. Otimmekin webinaarissa lähtökohdaksi kertoa siitä, mitä kaikkea olemme tehneet. Se, ovatko toimenpiteet olleet oikeita, on lopulta jokaisen työntekijän subjektiivinen kokemus.
Perustukset kuntoon
Siirryimme etätyöhön nopeasti, suurin osa yhden vuorokauden kuluessa siitä, kun päätös tehtiin. Totesimme heti alkuun, että järjestämme työvälinekuljetuksia halukkaille, jotta varmistamme ergonomian myös kotona. Lanseerasimme hyvin pian myös säännöllisen kyselyn, sillä halusimme ja haluamme tietää, miten työntekijämme voivat ja tunnistaa samalla kehityskohteita. Teimme pikaisella aikataululla etätyö- ja taukovinkkejä. Ja lopuksi, koska kahvinjuonti ei lopu kotonakaan, olemme ensimmäisestä etätyöpäivästä lähtien kokoontuneet virtuaalisille kahvitauoille useissa eri porukoissa.
Fokus viestinnässä
Viesti, vaikkei olisi mitään viestittävää. Sääntö, jonka olemme pitäneet kirkkaana mielessämme. Niin toimitusjohtajamme statusviestit kuin eri liiketoimintayksiköiden palaverit ja viikkostatukset on koettu tärkeiksi. Tämän lisäksi on tiimikokouksia, yritystason kokouksia ja luonnollisesti keskusteluita kollegojen kesken unohtamatta virallisia ohjeistuksia. Teemme parhaillaan viestintäkyselyä, koska viestintäteemoja ei ole syytä jättää "mututuntuman" varaan.
Työhyvinvointi ja yhteisöllisyys
Viestinnän lisäksi olemme kiinnittäneet erityistä huomiota työhyvinvointiin ja yhteisöllisyyden varmistamiseen. Lähtökohtaisesti uskomme fiiliksemme olleen hyvä (siltä se on ainakin näyttänyt) ja olemme panostaneet esim. työterveyspalveluihin, kokeilleet taukojumppamuotoja, pitäneet videokamerat päällä kokouksissa (hiukset kammattuina tai ei) ja piristäneet muuten vain henkilöstöämme. Vappuradio, Kiitä kollegaa -kampanja ja kesän palkintogaala ovat esimerkkejä konkreettisista teoista. Saimme hiljattain henkilöstötutkimuksen tulokset ja myös ne indikoivat henkilöstömme voivan keskimäärin hyvin. Tämän lisäksi teemme edelleen pari kertaa kuussa pulssikyselyn selvittääksemme, mitä työntekijöillemme kuuluu.
Käsillä oleva aika on haasteellinen
Se, että olemme tehneet toivottavasti oikeita toimenpiteitä, ei poista haasteita. Vallitseva tilanne on kokonaisvaltainen ja vaikuttaa moneen elämän osa-alueeseen. Työn ja vapaa-ajan balanssin ylläpitäminen, oma elämäntilanne (ja sen hallinta), resilienssi – yksilöllisiä kokemuksia kaikki. Se, mitä voimme tehdä, on kannustaa ihmisiä käyttämään esimerkiksi työterveyshuollon palveluita ja pitämään yhteyttä muihin. Me kaikki olemme osaltamme vastuussa työyhteisön tunnelmasta – myös etänä.
Mitä olemme oppineet
Tähänastisia oppeja ovat: Viestinnän merkitystä ei pidä aliarvioida. Tämä aika on osoittanut työyhteisömme tiiviyden. Tunnemme toisemme uudella tavalla. Asiakasprojektit ja etätyö ei ole mahdoton yhdistelmä.
Työterveyslaitos on avannut huhtikuussa sivuston, jossa seurataan suomalaisten yritysten arkea poikkeustilanteessa. Olemme mukana! Katso video 1 ja video 2.
Tai lue juttu Vappuradio helpotti ikävää.
Elisa Hub julkaisi meistä maaliskuussa jutun onnistumisestamme etätöihin siirtymisessä.