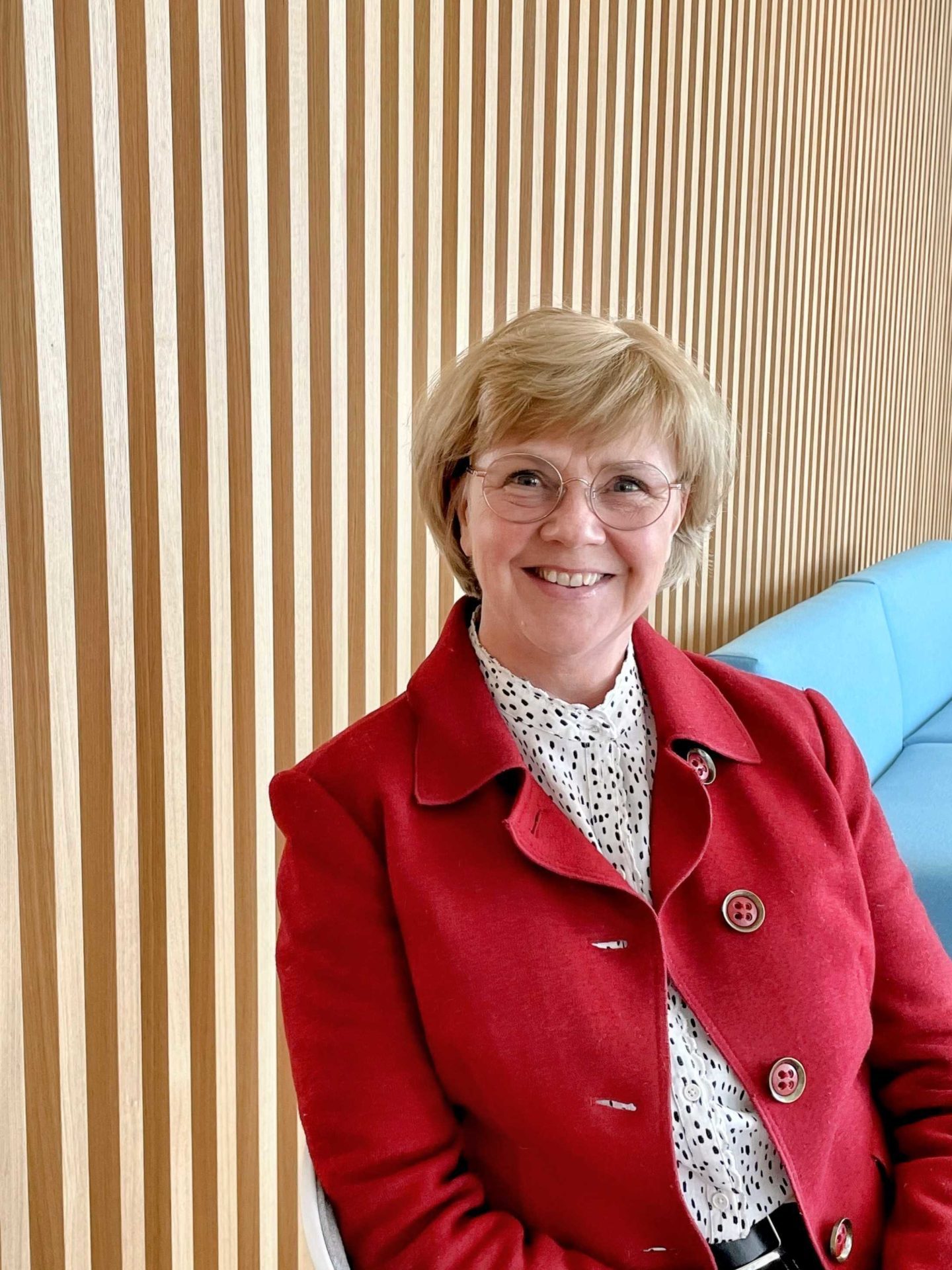 Payment Services Directive 2 (PSD2) and Open Banking opened a few years ago a whole new world for handling payments. Now at the cash register you can just flash your smartwatch and pay online shopping with just a few clicks. Open Banking brought new players alongside with the banks, focusing on handling payment transactions. The eagerness to jump specifically into this opportunity is easily understandable when considering that for example in 2021 Finnish pay cards were used 1,9 billion times. Already a small slice of these transactions offers a decent revenue.
For the financial market, PSD2 was the prelude for sharing information more openly than before. Now same topic is discussed also in insurance industry as "Open Insurance" seeks its' form. But what does Open Insurance mean and what is it aiming at? There isn't yet a uniform definition. European Insurance and Occupational Pension Authority (EIOPA) published in 2021 a Discussion Paper "Open Insurance: Accessing and sharing insurance related data", which is based on a very broad definition: "Covering accessing and sharing insurance-related personal and non-personal data usually via APIs". EIOPA states increased innovation, competition, and efficiency as main goals.
What would sharing of insurance information enable?
When considering how information dense insurances are and how information generally today can be utilized for various use cases, it's clear that open sharing of insurance information would enable many kinds of product and service innovation. Still, it should be noted that insurers cannot freely share information. In PSD2 the customer manages their information and decides what and with whom to share. This should push innovation to be highly customer centric and is a starting point for new competitive factors.
When the customer holds insurances in several companies, sharing would enable collecting the scattered information in one place. The customer would get an overall view of their coverage making it easier to get insurance guidance based on correct information and make it easier to ask for offers. Especially In Finland, collecting information of occupational pension and other pension saving in one place could be a very useful use case, Swedish minPension service being an excellent example of this idea.
Claims management is a critical point in client relationship and there are certainly many use cases for making that smoother. For example, what if my flight is delayed more than 4 hours, which is the threshold entitling me to a compensation from my travel insurance? Could the information about the delay go directly from the airline to my insurer and the compensation be automatically paid to my bank account?
Interfaces in key position
Interfaces are a prerequisite for sharing and receiving information, but they might also turn out to be road blockers. This was experienced with PDS2, different standards for interfaces and APIs complicate the development of fluent ecosystem. Let's hope this experience is taken into consideration when the Open Insurance directive is taking its form.
Additionally, the aging IT infrastructure of the insurers will set its own obstacles. When interfaces and APIs play a central role in digitalization, influencing many processes already today, many insurers are pondering about the best solution in the long run. Continue building upon an aging technology, or has the time come to renew core systems and start capitalizing on the benefits of digitalization?
The future of information sharing
Will Open Insurance cause a same kind of revolution as PSD2 did for mobile payment? Probably not, as within insurance there is not one, even closely, similarly frequented transaction. Also, the Open Insurance directive seems to proceed rather slowly with EU.
There are still many question marks attached to Open Insurance. Even so, the directive will come to force at some point. Therefore, it's good to start evaluating how and with what kind of solutions to prepare oneself for the possibilities Open Insurance offers.
Digitalisaatio on jo monen vuoden ajan ollut kestopuheenaihe vakuutusalalla. Koronaviruksen tuoma paine pystyä palvelemaan asiakkaita etäyhteyksin kiihdytti keskustelua entisestään. Yhtiöt ovatkin viimeistään koronan myötä kehittäneet asiakasrajapinnassa tapahtuvaa palvelua digiaikaan. Mutta mikä on yhtiöiden sisäisten toimintojen tilanne?
Kun asiakas täyttää esimerkiksi henkilöriskivakuutuksen korvaushakemuksen verkkopalvelussa, alustaako tämä automaattisesti korvaustapahtuman ja ehkäpä tekee myös korvauspäätöksen ja hoitaa korvauksen ulosmaksatuksen? Vai syntyikö tästä pdf -lomake, joka otetaan manuaaliseen käsittelyyn?  
Monella yhtiöllä sisäisten toimintojen kyvykkyys törmää sopimushallinnan ja korvauskäsittelyn ydinjärjestelmien yli-ikäisyyteen. Pahimmillaan niiden yhdistäminen digitaaliseen ympäristöön ei onnistu ylipäätään tai ainakin toimenpiteen kustannukset ylittävät pitkän aikavälin hyödyt. Sen sijaan uusimalla liiketoiminnan ydinjärjestelmä saataisiin pitkälle tulevaisuuteen kantava ratkaisu, joka kytkeytyy jouhevasti muuhun liiketoimintaympäristöön. 
Kaiken kattava järjestelmä
Evitec Life on varsinkin suomalaisille henkivakuutusyhtiöille tuttu vakuutussopimusten hallintajärjestelmä. Järjestelmä kehitettiin alkujaan erityyppisten eläke-, säästö- ja sijoitusvakuutusten hoitojärjestelmäksi, josta onkin kertynyt paljon kokemusta. Luonnollinen jatkumo kehityspolulle on ollut tuoda riskihenkivakuutustuotteet säästötuotteiden rinnalle.  
Evitec Lifessa voikin nyt hallinnoida kaikkia henkivakuutusyhtiön henkilöriskiturvia sekä näiden erilaisia yhdistelmiä. Yhtenä esimerkkinä yhdistelmistä mainittakoon Lainaturvavakuutukset, joissa omana erityispiirteenä on vakuutusmäärän sitominen lainapääomaan. EL:ssä on jo entuudestaan voinut käsitellä sekä yksilöllisiä- että ryhmäsopimuksia ja henkilöriskivakuutusten osalta lisäksi pariturvia.  
Kun vielä henkilöriskivakuutusten korvauskäsittely on tuotu sopimushallinnan kanssa samaan järjestelmään, voimme ylpeänä tarjota henkivakuutusyhtiölle kaiken kattavan järjestelmän. Erityyppisten korvausten, kerta- ja päivärahakorvausten sekä kulukorvausten, hoitoa sujuvoittaa käsittelyssä tarvittavien sopimustietojen automaattinen välittyminen korvausjärjestelmään. Mikäli korvauspäätöksellä on vaikutusta sopimuksen tietoihin, esimerkiksi jokin turvalaji päättyy, päivittyy tieto automaattisesti sopimushallinnan puolelle.
Sopimusten ja korvausten hoitaminen samassa modernissa järjestelmässä tuo useita merkittäviä kustannus- ja tehokkuushyötyjä, kun liiketoimintaprosesseja automatisoidaan ja järjestelmäarkkitehtuuri yksinkertaistuu. Tällä luodaan pitkälle tulevaisuuteen kantava, koko liiketoimintaprosessin läpäisevä uudistus.
Olisiko nyt aika päivittää järjestelmäkanta nykyaikaan ja alkaa hyödyntää modernin teknologian suomia mahdollisuuksia?