State Treasury Finland has chosen Evitec as the supplier of its new loan management system. The system procurement was a result of a public tender. The agreement also covers maintenance services and further development work related to the system.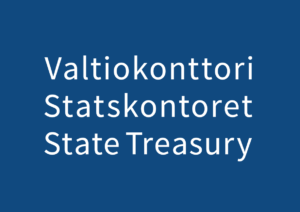 The State Treasury's Lending unit is in charge of administering loans, interest subsidies and central government guarantees granted from government funds. The new system agreement covers life cycle management of government loans, including ledger, contract and product management.
Evitec has worked with State Treasury previously when it renewed State Treasury's collateral management system. Project starts in October 2021 and it is scheduled for completion in 2023.
Further information:
State Treasury, Deputy Director, Sanna Pälsi, tel. +358 295 502 210
Evitec, CEO Ilkka Starck, tel. +358 9 681 731
State Treasury
State Treasury central government, citizens, the municipal sector, communities and companies. The agency was founded in 1876. It employs approximately 300 people.