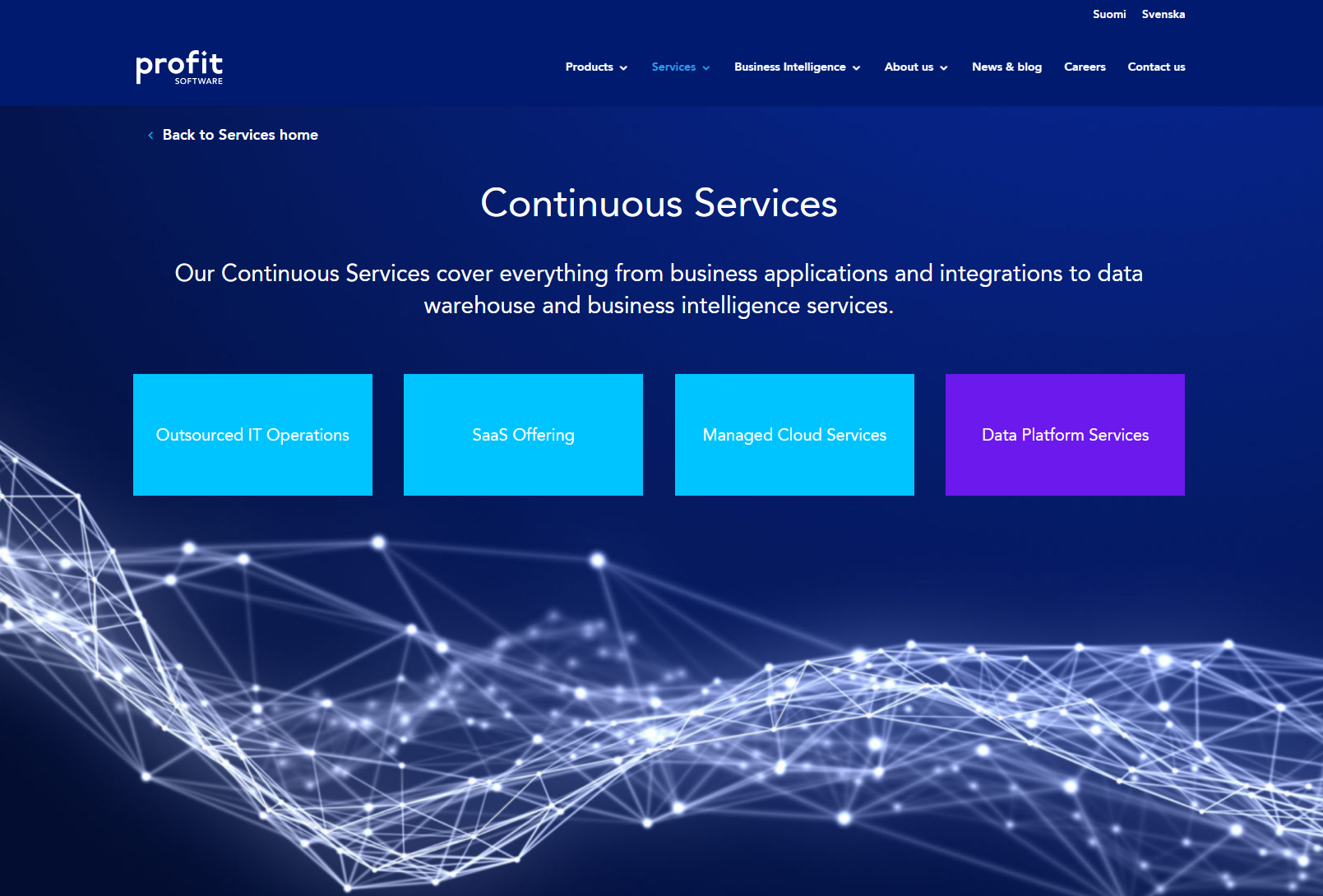 Profit Software provides its customers with Continuous Services that cover everything from business applications, integrations to data warehouse and business intelligence services. We manage over 100 critical banking, lending, wealth management and payments business applications with our team of technical and domain experts.
Whether your company's business needs include outsourced operations services, SaaS solutions, managed cloud services, or Data Platform services, working with a knowledgeable partner vendor brings efficiency and flexibility. Profit Software has extensive expertise in the financial business, and the ability to develop and maintain applications and provide solutions seamlessly, from production to development, reporting and training to end-users.
If a company wants to take advantage of the flexibility of cloud services and the competitive advantage they bring, we at Profit Software offer not only tools, but also a complete service for taking care of data and a solution to ensure service capability.
You can find Profit Software's Continuous Services now on our website under the Services menu.