A quick introduction into mortgage banks and covered bonds
Issuing covered bonds differs quite a lot from traditional banking. By Finnish law, the organisation that can issue covered bond is called mortgage bank and mortgage banks often form their own separate companies in the organisation of banks. Banks in Finland can also begin issuing covered bonds by having their existing licence extended to mortgage banking.
In Finland, mortgage banks even have their own legislation (Act on Mortgage Credit Banks 688/2010). According to the Act, a mortgage credit bank is a credit institution in the form of a limited company, the purpose of which is to grant mortgage credits and public-sector credits as well as to issue bonds with mortgage collateral and bonds with public-sector collateral as referred to in the Act. Bonds with mortgage collateral and bonds with public-sector collateral are also simply referred to as covered bonds. This law will actually be renewed soon because of the harmonisation of the EU covered bond framework. The new law is currently going through the ratification process in the Finnish Parliament.
To begin covered bond issuing requires that the bank or financial organisation has a sufficient amount of mortgage-backed consumer or housing company loans. Mortgage banks issue covered bonds which are secured by mortgage loans that meet business criteria (mores specifically, collateral is formed by the interest cash flows of the loans and by repayments of principal), which are offered to the financial markets as an investment target.
In practice, then, covered bonds are a means of raising funds for retail banks, enabling the bank to borrow funds from the financial markets (investors) more cheaply, in other words, at a lower margin than by using other types of collateral. Raising funds in this way is affordable because a covered bond is a highly reliable and safe investment for the investor. Normally, only institutional investors such as pension insurance companies and governments (e.g. the Bank of Finland) can invest in covered bonds. Private investors are able to participate in the investments mainly through trust funds. When the bonds are issued, the bank applies for a credit rating for the investment instrument from a credit rating agency. The received rating is typically very good.
A bank can either have a deposit surplus or a deposit deficit. Finnish banks mainly have deposit deficits, meaning that the difference between their retail deposits and loans to the public is negative. Covered bonds do not offer any notable benefits for a bank with a deposit surplus, since such a bank doesn't necessarily have the need to seek funding from the market or have anything to gain from it. If there are enough of appropriate mortgage loans, covered bonds are by far the most profitable means of raising funds for banks which are showing a deposit deficit.
Developed by Evitec, Evitec Covered Bonds automates complex processes
The systems used to maintain the covered bond pool have typically been the banks' own. Normally, they've been based on solutions such as reporting systems which are difficult to develop and maintain. In addition, these internal systems often turn the issuance of bonds and the maintenance of the pool into laborious tasks with a poor degree of automation. These manual processes are time-consuming and prone to error. When it comes to covered bond-related things, especially, drawing up reports for various parties, such as credit rating institutions and the financial supervisory authority, can be cumbersome and time-consuming.
Evitec Covered Bonds
is a customised ERP system, designed to facilitate the mortgage bank's maintenance tasks and automatically handle most of their work steps. Among other things, our product automates the regulatory assessment of loans, calculation and analysis of pooling and cash flows, alerts in problem situations and creates reports for business, authorities and credit rating institutions.
The advantage covered bond has over other bank funding instruments is clear: according to one of our clients' calculations, the decreased costs of raising funds means that our system paid for itself in no more than 18 months.
Evitec Covered Bonds is Finland's market leader in covered bond pooling systems. Over 40 per cent of Finland's covered bond base is processed in our system. Financial sector institutions such as S-Pankki, Hypo, Oma Säästöpankki and OP are already using our product. In addition, we are running several sales processes at different phases of the cycle, both in Finland and abroad.
We haven't rested on our laurels: we are currently modernising our system in order to be able to offer our covered bond pooling system also as a cloud-based SaaS service in the future. Earlier this year, OP issued Finland's first green covered bond. Our covered bond pooling system ensures that the bond has a sufficient amount of green collateral on a daily basis. The Evitec Covered Bonds product can thus also be used in the pooling of collateral for green bonds, as long as the bank's reasoning about the greenness of the loan collateral is correct. OP has done great pioneering work in Finland by analysing the greenness of housing collateral, and the results of this analysis are now being used in the pooling system. In the coming years, ESG will be a major theme in the financial sector, so it's wonderful to be involved in promoting this important issue.
How did we get here and what have we learnt?
The idea of Evitec Covered Bonds saw the light of day in 2010 when the mortgage bank OP-Asuntoluottopankki (OPA) needed a new system for issuing covered bonds. The implementation of the system took a couple of years, and in 2013 OPA introduced the versatile new system which adapted to the intermediate loan model pursued by OP. When it comes to issuing covered bonds, OP is a different type of financial group, as it consists of independent member banks and the group's central organisation with its subsidiaries.
Initially, the system was supposed to be customised for a specific need OP had, but it didn't take long for us to realise that there could be a broader demand for the system in Finland. At the time, Finland still had many banks which had a deposit deficit, but which did not have a system for issuing covered bonds. We decided to invest in product development, and in 2016 the Mortgage Society of Finland (Hypo) became Evitec's second covered bond pooling system client. Hypo was also our first customer to use the so-called own balance sheet model. Hypo extended the bank's licence to mortgage bank operations and didn't establish a separate mortgage bank.
After the implementation of Hypo's covered bonds system, we carried out several implementation projects in a short period of time. The implementation project of Oma Säästöpankki was completed in 2017, and S-Pankki's system was introduced in 2019.
The hectic years we spent working on the product managed to make the system the market leader in Finland. Simultaneously, the size of Evitec Covered Bonds team has grown from a development team of a couple of people to a financial organisation of more than ten experts. Evitec Covered Bonds' development team is very familiar with issuing covered bonds, giving us a competitive edge in this business area, which is clearly different from traditional banking. Along the way, we've learnt a lot about bank financing and covered bonds.
For us, one of the biggest learning points has been the realisation that if you want to succeed, you need to trust your own vision and not be afraid of embracing new ideas. There was a market gap for covered bonds in Finland. There was no good system in place but at the same time there were several banks which were starting to realise the benefits of using covered bonds for financing. If Evitec had not filled the gap in the market, it would have been filled by someone else. In Finland, as elsewhere, significant system investments are often snatched by large international players, which does not benefit the Finnish economy in the long run. However, we have already set the ball rolling in Europe and have plans of launching Evitec Covered Bonds in the international market.
To learn more about Evitec Covered Bonds, please contact: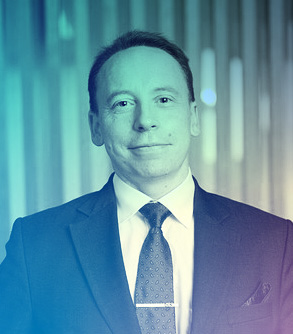 Tino Silfver
Financial & Industry Solutions
Evitecillä on vankka kokemus kiinnitysluottopankkitoiminnan järjestelmäprojekteista. Toteutuksia on tehty mm. Hypolle, OP:lle, Oma Säästöpankille ja viimeisimpänä S-Pankille sen parhaillaan käynnistäessä kiinnitysluottopankkitoimintaa.
Kiinnitysluottopankkitoiminnan aloitus on pitkä prosessi ja tietojärjestelmän toteutus on yksi osa sitä. Ennen aloitusta asiakkaalle tarjotaan yleensä mahdollisuutta Proof of Concept:iin (POC), eli asian toteuttamiskelpoisuuden todentamiseen.
– Ennen toiminnan käynnistämistä on tärkeää todentaa kiinnitysluottopankkitoimintaan kelpaava luottomassa, osassa tapauksia se vaikuttaa jopa päätöksentekoon. POC:in aikana selvitetään, mitkä edellytykset aloittamiselle ovat ja ylipäätään minimoidaan riskejä niin asiakkaan kuin toimittajan näkökulmasta, kertoo lukuisissa toteutuksissa mukana ollut Tino Silfver Eviteciltä.
Proof of Concept:in aikana tuotetaan analyysi laina- ja vakuuskannasta. Analyysin seurauksena saadaan selville esimerkiksi mahdolliset dataongelmat, jotka pitää ratkoa ennen prosessin aloittamista. Pahimmassa tapauksessa dataongelmat nimittäin heikentävät luottokannan laatua.
– Analyysin aikana saadaan myös yleistä tuntemusta omasta lainakannasta, mikä voi joskus johtaa jopa toimenpiteisiin, jatkaa Silfver.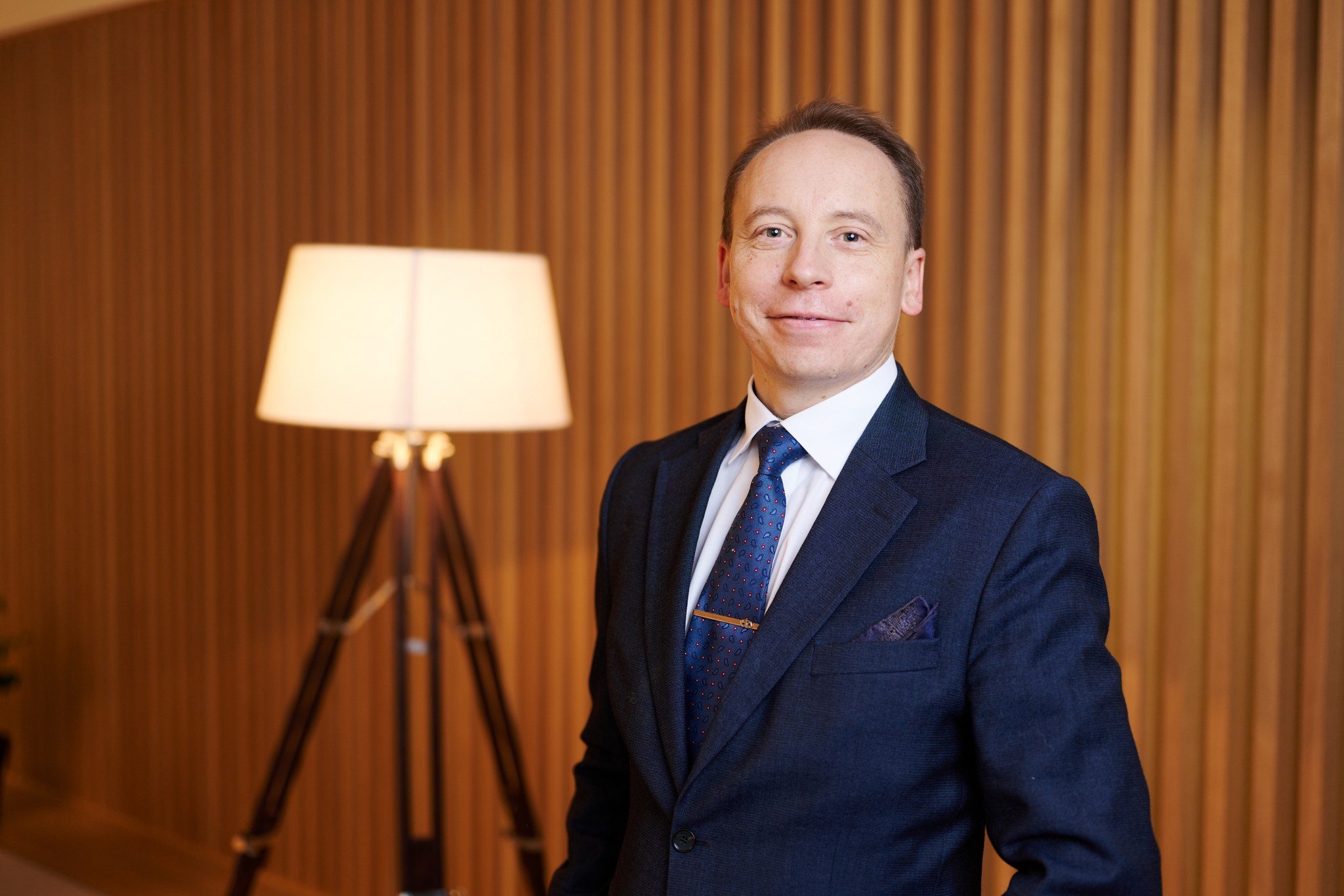 POC:in pihvi on asiakkaan data
POC:in ensimmäisessä vaiheessa saadaan pääsy asiakkaan ympäristöihin. Tämän jälkeen voidaan alkaa määrittelemään POC-kriteeristöä, eli millä kriteeristöllä luottoja ja vakuuksia valitaan pooliin. Tärkeässä roolissa on myös raportointiin liittyvät yksityiskohdat.
Varsinaisessa analyysivaiheessa tehdään erilaisia kyselyitä datamassaan liittyen. Rinnakkain asennetaan Covered Bonds -ratkaisun POC-versiota käyttökuntoon. Ihannetilanteessa POC:in aikana saadaan käyttövalmis demoympäristö, jossa ratkaisua pääsee kokeilemaan.
Lopuksi asiakkaalle esitellään raportti ja asiantuntijoidemme tekemät havainnot.
– Kun POC rajataan järkevästi, se saadaan yleensä toteutettua 1–2 kuukauden aikana. Hyötynä mainitsisin myös sen, että esimerkiksi työmäärät itse projektin osalta on huomattavasti helpompi arvioida, summaa Silfver.
Onko kiinnitysluottopankkitoiminnan käynnistäminen tai KLP-järjestelmän vaihtaminen ajankohtaista? Ole yhteydessä:
Tino Silfver, Director, International Business Development, tino.silfver@evitec.com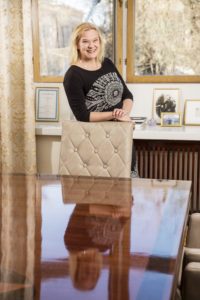 Vakuuksien hallinta tehostaa finanssilaitoksen toimintaa
Suomen ainoan asumiseen erikoistuneen luottolaitoksen, Hypon, merkittävä strateginen kehitysprojekti kulminoitui Profit Softwaren ja Model IT:n toteuttamaan tietojärjestelmään. Uuden järjestelmän myötä Hypo on valmis monipuolisempaan varainhankintaan, kun keinovalikoimaan lisätään vakuudelliset joukkovelkakirjat. Tietojärjestelmän rooli on keskeinen paitsi kiinnitysluottopankkitoiminnan päivittäisessä liiketoiminnassa, myös viranomaislupien ja kansainvälisen luottoluokituksen saamisessa ja ylläpidossa. Projekti toteutettiin kunnianhimoisella aikataululla ja edellytti asiakkaan ja Profit Softwaren yhteistyöltä paljon.
Hypon pitkä, vuodesta 1860 jatkunut historia saa uuden luvun Hypon aloittaessa ensimmäistä kertaa vakuudellisten joukkovelkakirjojen liikkeellelaskun. Varainhankinnan merkittävän monipuolistamisen taustalla on kansainvälisen ja suomalaisen finanssialan nopea muutos.
–Rahan saatavuus ja hinta ovat olennaisesti paremmat vakuudellisilla kuin vakuudettomilla joukkovelkakirjoilla tällä hetkellä ja tulevaisuudessa. Käynnistimme siksi kehityshankkeen, johon merkittävänä osana kuului tarpeisiimme soveltuvan tietojärjestelmän hankkiminen, kertoo Hypon talous- ja laskentajohtaja Aija Kontinen.
Uuden tietojärjestelmän avulla Hypo voi aloittaa vuonna 2016 vakuudellisten joukkovelkakirjojen, eli katettujen joukkolainojen (covered bond) liikkeellelaskun. Järjestelmän ytimessä on vakuuspoolien hallinta ja raportointi. Kiinnitysluottopankkitoiminnan aloittaminen tarkoittaa, että Hypo saa markkinoilta kerättyä varoja edullisempaan hintaan, joka taas näkyy myös loppuasiakkaille kilpailukykyisempänä luottohintana.
Tietojärjestelmä paitsi tuottaa tietoa kiinnitysluottopankkitoiminnan päivittäiseen liiketoiminnan ohjaukseen, sen avulla toteutetaan myös erilaista liiketoiminta-, luottoluokittaja- ja viranomaisraportointia. Toimiva tietojärjestelmä oli myös edellytys toimiluvan saamiseksi Finanssivalvonnalta.
Hypo valitsi tietojärjestelmän tarjouskilpailussa tuolloin Profit Softwaren ja Model IT:n yhteistarjouksen:
–Jo tarjousvaiheessa vakuutuimme Profit Softwaren liiketoimintaosaamisesta. He ymmärsivät pankkiliiketoimintaa toimialana yleisesti, sekä erityisesti vakuuksien ja joukkovelkakirjojen käsittelyn alamme tietojärjestelmissä. He osoittivat myös kykynsä järjestelmän sovittamiseen tarpeisiimme sopivaksi. Esimerkiksi vaativat integraatiot Samlinkiin ja muihin järjestelmiin eivät tuottaneet ongelmia, Kontinen sanoo.
Kunnianhimoinen aikataulu vaatii sujuvaa yhteistyötä
Tietojärjestelmän rakentamiselle aikaa oli noin vuosi, joka on toimialalla kunnianhimoinen aikataulu. Yhteistyöhön piti sitoutua sekä toimittajan että asiakkaan puolella täysin.
–Vältimme harhatekemistä ja keskityimme olennaiseen koko ajan. Profit Softwaren projektipäällikkö ja asiantuntijat olivat koko ajan sitoutuneita meidän asettamaamme aikatauluun ja tavoitteisiin ja heidän tarmokkuutensa ja yhteistyön mutkattomuus olivat avainasemassa projektin onnistumiselle. Erityisen kiitoksen ansaitsee projektipäällikkö, joka osasi kuunnella ja ymmärtää tarpeitamme ja kääntää ne menestyksellä tekniselle kielelle, Kontinen kertoo.
–Tiimissämme on suomalaisittain merkittävä keskittymä finanssialan tietojärjestelmäosaamista, jonka avulla projekti voitiin viedä menestyksellä läpi näin joustavasti, tästä suuri kiitos tiimille. Koimme lisäksi koko projektin ajan, että yhteistyö Hypon kanssa oli suoraviivaista ja tehokasta, sanoo Profit Softwaren projektipäällikkö Tino Silfver.
Kokemus vastaavista finanssialan järjestelmistä oli merkittävä apu hankkeen onnistumiselle:
–Vaikka meillä on aiemmin kokemusta vastaavista järjestelmistä, ja ratkaisuamme voidaan jossain määrin monistaa asiakkaillemme, ovat finanssialan järjestelmät aina erityisprojekteja: ratkaisu pitää sovittaa sopimaan asiakkaan liiketoimintaan. Lisäksi alan järjestelmien rakentamisessa mukana on paitsi lainsäädännön asettamia vaatimuksia, myös merkittävä vastuu järjestelmän toimivuudesta niin asiakkaalle kuin asiakkaan asiakkaille – meille tavallisille suomalaisille, Silfver jatkaa.
–Olemme erittäin tyytyväisiä sekä yhteistyöhömme että sen lopputulokseen ja innoissamme aloittamaan kiinnitysluottopankkitoiminnan, Kontinen päättää.