Becoming a Profit Software professional in Sweden
Time for a Sweden recap! Last time we published an article in January, when Site manager Johnny Östman enlighted us of Profit Software's Sweden operations.
Since then, things have proceeded in many areas: we have defined our onboarding process more clearly, established new benefits as well as a DBA recruitment was done recently.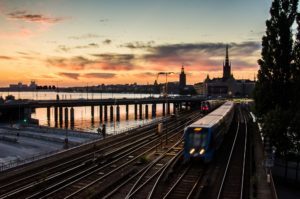 Onboarding can be done only once. What does the current process look like?
-The first couple of months are used to certification training and following months focus on Profit Software's culture and how to become a professional consultant. We need certificates due to the technologies we use but also due to customer projects: when a new employee starts in a project, it is necessary that one is aware of the latest technologies. Whether you are already a skilled developer or just starting your career, updating "own stack" is always important, clarifies Johnny.
What comes to Sweden operations, our long-term customer is Länsförsäkringar. Besides, we have other projects where our employees work.
Johnny continues and says: -We just recruited a person who will we part of a virtual team of nine persons. We are not that big in Sweden, but the virtual team is there to help and support you.
-Our hybrid working model and modern tools support our ways of working. We have a nice office located on Karlavägen but working from home is also okay, summarizes Johnny.
At the moment we are looking for talented or motivated developers who want to work within consultancy. Interested in our career opportunities? Check open positions in Sweden!
Check also the article Meet Johnny Östman, Site Manager at our Stockholm office